Annalise Murphy and Ben Lynch in Australia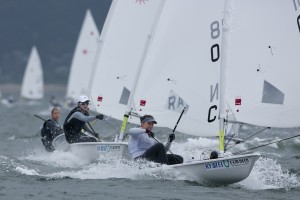 Tha National's Annalise Murphy (Laser Radial) and Ben Lynch (49er) travelled to Australia last weekend for the Perth International Regatta http://www.perth2011.com/  which starts on the 16th of this month. This is to gain experience at the venue for the December 2011 Worlds in Perth which will be the qualifying event for the the 2012 London Olympic games.
After Perth, Annalise continues to Melboure for the season's first ISAF World Cup event which will be run from Sandringham Yacht Club from 12-19th December. Annalise is currently ranked 20th Womens Laser Radial sailor and 1st under 21 in the World and is campaigning full time to represent Ireland in the 2012 London Olympic Games.