NYC Boathouse takes delivery of 2 new RIBs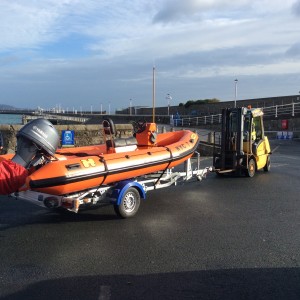 The implementation of the Sport Capital Grant's investment programme carries on apace…
The Club has taken delivery of 2 new Humber RIBs this week.
This exciting addition will top the range of our existing fleet of Club RIBs. The new Humbers are 5.3m and powered by Yamaha 60bhp four stroke engines.
Their purchase is part of our Sport Capital Grant application – now fully implemented – and they will complement the 3 RS Ventures sailing boats to develop our sail training programmes from children to adults of all sailing abilities.
Being slightly longer, wider and more powered than our existing Avons and Humbers, the new RIBs are also ideal to run powerboat training courses from Beginners up to Safety boat certifications and mark laying training.
More to come on these soon, but in the meantime, a few pictures below…