Club Merchandise
We have a great selection of Club Merchandise currently in stock, perfect gifts for this time of the year and all at great prices. We have accessories, such as NYC Cufflinks & Ties, the perfect stocking fillers and great for sending to friends and family abroad.
Pop into the club and the Manager will be able to help you choose that perfect gift.
Clothing
Club Embroidered Polo Shirts 100% cotton – male and female styles in red, white or navy –
€35.00

Club Embroidered Chunky Knit Beanie (fuchsia) –
€25.00

Double Layer Knit Beanie (bright Royal / Classic Red / White –
€25.00




Club Silk Tie and Bow Tie – navy with club logos –
€30.00 Bow Tie – €30.00
Sail Bags
Club Embroidered McWilliam Sail Bag – Large
€75.00
and Extra Large
€85.00
variety of colours
Cufflinks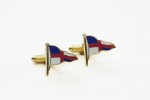 NYC Burgee Cufflinks –
€25.00



Hoodies they are embroidered with the NYC Logo and the wording Junior Sailing.
Hoodies
€28.00
Zoodies
€35.00





Looking for an idea for those Christmas stockings? We have some McWilliams hand made pencil cases that could tick that box.
Drop down to the NYC office and buy them while stocks last. €15 per pencil case.